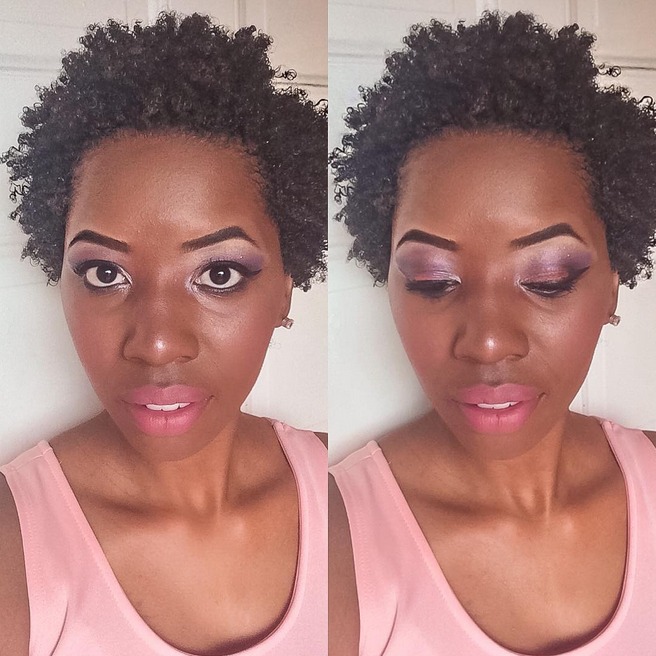 In January, 2013 I went for it and did my first big chop. One thing I will always love is experimenting with my hair. So between relaxers, dye jobs, weaves, braids and heat it's safe to say my hair was beyond damaged. If my hair could talk it would've said "Shanae, get the scissors. It's time to move on." For the first week or so I felt uncomfortable and really self-conscious. I would look around and feel these stares that were never really there. This was a surprising reaction, because I've never had any real attachment to my hair. I had convinced myself that someone would tap me on the shoulder and accidentally call me sir! Even with the blow to me confidence, I just knew my hair would grow back longer, healthier and curly. Spoiler alert: I was wrong. That's what happens when you pay attention to Instagram accounts that prefer mixed chicks to represent natural hair. I never got the big curls.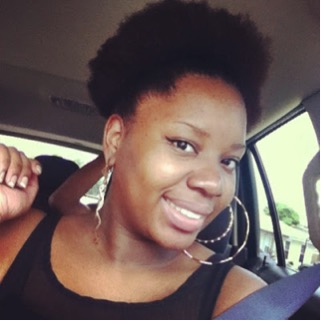 About six months after my big chop, the afro puff arrived. I was anxiously awaiting the arrival of my son, and my hair didn't seem excited at all. It was just there: dry, rough and only somewhat defined when wet. I had the average 4C hair and not a clue how to care for it. Even in my confusion, I don't think I ever hated my hair. Frustration? Yes, but hatred was never an issue. It didn't matter how many dumb comments people made or how many times I was asked "When are you going to get a relaxer?" I stuck by my fro. It was mine and the fact that the rain no longer made me run for shelter or that I no longer dealt with perfectly timing a chemical that sometimes burned my scalp just for straighter hair was all I needed. What I did struggle with was being a product junkie. I swore every product I bought was going to be perfect for me. The labels made so many promises and they usually fell short.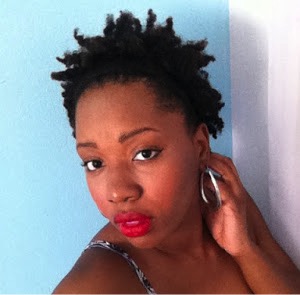 In March of 2014, twist outs still hated me. If I forgot to mention, I'm really scissor happy. Throughout, my natural hair journey I've managed to cut off too much hair about five times. When I wasn't cutting and trying to make sense of why my ends would dry out so quickly, I suffered from hair envy. Flicking through social accounts dedicated to natural hair — and not just all natural hair but the women that seem to command their hair to twist and twirl perfectly and their hair would obey. In the end they had amazing results that left me jealous. Amazing results that allowed them to show off coils that popped even on the third day. Don't get me wrong, my fro was the bomb, but it laughed at the thought of me trying a wash n' go.
In April of 2014, heat and I made an attempt to become friends. I remember trying to straighten my hair and by the time I got to the next section the last would already revert. Me and heat decided we were incompatible.
After almost a year and a half of being natural, I texturized my hair. The results were really nice, ignoring the fact that the back of my head informed everyone this was the results of a kitchen beautician. Even worse I was the kitchen beautician. I recommend to anyone that wants to try a texturizer to go to a professional, I really wish I did. I ended up hating my hair and missing my puff. Yes, that dry and rebellious puff was on my mind heavy. You can't just throw a headband on texturized hair, when it's a bad hair day you have to stay home.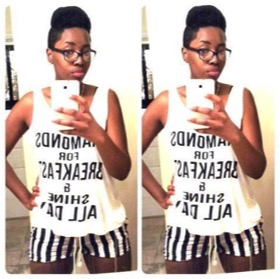 There was a time I tried the taper cut for a while. I loved it! Until it started growing back and then I was over it. If you haven't noticed I get bored of hairstyles very quickly. Once my natural hair started growing back and wasn't matching the texturized hair, I knew I was in for some trouble. It looked really bad. It was time to get a wig and that's exactly what I did.
"Yes, I wear wigs, and whether you like it or not, I'm still considered natural."
Yes, I wear wigs, and whether you like it or not, I'm still considered natural. I know a lot of women feel there's no point in being natural if you're just going to cover it up. Maybe they also think calling it protective styling is just some sort of front. But for me, I believe you do what you want when you're popping.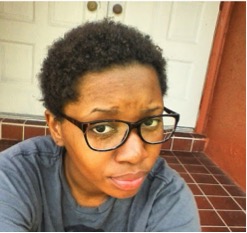 In March of 2015, I had my second and last big chop. This time, being basically bald had no impact on my confidence. My natural hair journey made me so comfortable in my skin that the length of my hair no longer matters. This time I've made it a goal to not dye my hair (by myself) and stay away from scissors. Most importantly, never return to that dry puff.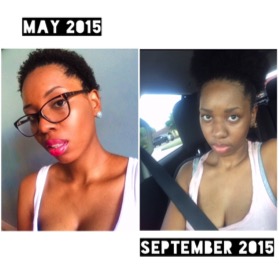 Figuring out what products work best for me and not everyone else was key. I also learned to appreciate other people's natural hair journey while understanding it doesn't take away from my own. Whether this 4C hair seems to twist on command or not, it's mine. It's beautiful and loving it means loving myself. Embracing my natural hair journey was freeing, exciting and worth every minute.
My current fab fro: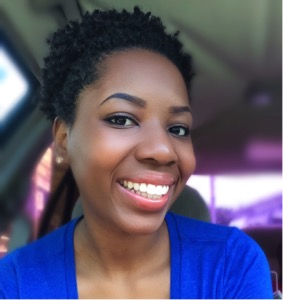 This post is part of HuffPost's My Natural Hair Journey blog series. Embracing one's natural hair — especially after years of heavily styling it — can be a truly liberating and exciting experience. It's more than just a "trend." It's a way of life. If you have a story you'd like to share, please email us at MyNaturalHairJourney@huffingtonpost.com.
— This feed and its contents are the property of The Huffington Post, and use is subject to our terms. It may be used for personal consumption, but may not be distributed on a website.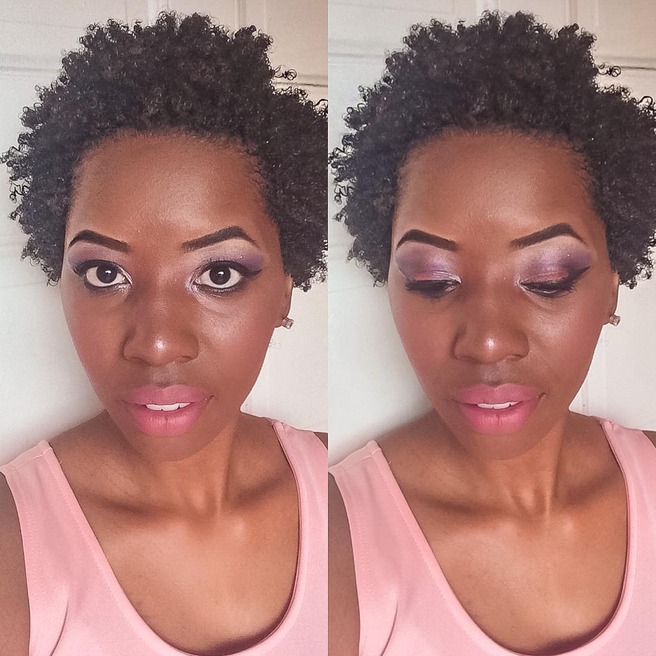 Source: Black Voices Huffington Post
Link: A Journey to Never Having Big Curls and Loving Myself Anyway