There has never been a more critical time to support the widespread establishment of collegiate recovery programs (CRPs). The most recently available data from the U.S. Department of Education reports that approximately 21 million students were expected to attend the nearly 4,400 nationwide colleges and universities in fall of 2015. The full report states that "Increases in the traditional college-age population and rising enrollment rates have contributed to the increase in college enrollment. Between 2000 and 2012, the 18- to 24-year-old population rose from approximately 27.3 million to approximately 31.4 million. The percentage of 18- to 24-year-olds enrolled in college also was higher in 2012 (41.0 percent) than in 2000 (35.5 percent)." These statistics are significant because college campuses are widely regarded as the scenes of excessive partying, drinking, and substance use. In a report titled "Collegiate recovery communities: What they are and how they support recovery" the following data were found for an average university of 30,000 students:
• 31.6%, or 9,480 students met the criteria for excessive substance use
• 6%, or 1,800 students met the criteria for substance dependency
• 1.5%, or 451 students met the criteria for actively seeking help from substance dependency
In 2016, assuming enrollment has remained constant at approximately 21 million, our country will see the following:
• Approximately 6.64 million total college students meet criteria for excessive substance use
• Approximately 1.26 million total college students meet criteria for substance dependency
• Approximately 315,000 total college students are actively seeking help from substance dependency
Additionally, this data does not address the fact that 25% of college students have a diagnosed mental health disorder, or approximately 5 million individuals, according to the National Alliance on Mental Illness (NAMI). Collegiate recovery programs can help students in recovery by providing recovery support services on campus. CRPs are filling the gap in the continuum of care by enabling students who are in recovery to pursue their academic and personal goals simultaneously. CRPs help students overcome barriers to recovery and provide students with an array of recovery and academic support services. A 2014 study from Dr. Alexandre Laudet and others demonstrated that students active in CRPs have higher rates of retention, graduation, and grade point average than the average student.. The vitality of supporting the intersection of education and recovery has never been clearer than it is today. For the students struggling with a substance use or mental health challenge looking to improve their health and wellness and reach their full potential, there is undoubtedly no better solution than the nationwide establishment of sustainable collegiate recovery programs.

The first recovery support program for students in recovery on a college campus started at Brown University in 1977. Since then, the three most notable CRPs have become Rutgers University, Augsburg College, and Texas Tech University, which all were established in the 1980s or 1990s. Institutions of higher education have improved greatly on their efforts to implement prevention, intervention, and treatment programs, but most are lacking in specific programming to support those students who are in recovery. College is often the time for young adults to experiment with drugs and alcohol for the first time. Media, Greek-life, and other factors only contribute to this ever-growing culture of substance use. When individuals are progressing through high school, they are frequently told that college is "the time of their lives." They think achieving this false perception is done through drinking, smoking, sex, partying, and other risky activities that take away from overall health and wellness.
The main barriers to establishing collegiate recovery services at institutions across the nation are stigma and funding. Stigma discourages individuals from speaking up, seeking treatment, and even "coming out" about being in recovery after having gone through detox and/or treatment. Though stigma can be eradicated through advocacy, awareness, and education, the issue of funding still persists. In order to run a fully functional collegiate recovery program, a budget for staff, space, housing, and programs is needed. Many CRPs have the goal of endowment in mind, but donations and grants are extremely hard to come by for an area that is so new and lacking an abundance of evidence-based practices. From the countless reports and increasing number of programs, there are many benefits to having students in recovery on a college campus and their impact reaches far beyond the CRP. The campus at large is also positively affected by having a visible and vocal CRP present. CRP students that are open about their recovery and are involved in behavioral health efforts on campus can use their experience to provide more effective messaging to the other students. Typically, students in recovery have a tremendous sense of gratitude, grace, and redemption, which makes them assets in the classroom. They take class seriously, they are of service to their peers, and they take advantage of every opportunity to better themselves.
Universities have tried many approaches s to combat the effects of students' drug and alcohol use. A CRP is the most comprehensive method to support students who are in recovery. Because of a CRP, students are returning to school and maintaining their recovery simultaneously. They are contributing to their campus through their service, compassion, and gratitude. Parents are able to sleep soundly at night knowing that their child is being supported and looked out for while they are away at college. The necessity for these programs and the benefits of them is clear. By investing in these students, schools will be sending a message that individuals who suffer from a mental health or substance use disorder are worthwhile and deserve every chance needed to pursue a college degree.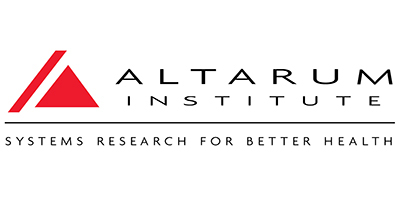 — This feed and its contents are the property of The Huffington Post, and use is subject to our terms. It may be used for personal consumption, but may not be distributed on a website.



Source: Black Voices Huffington Post
Link: The Vitality of Collegiate Recovery