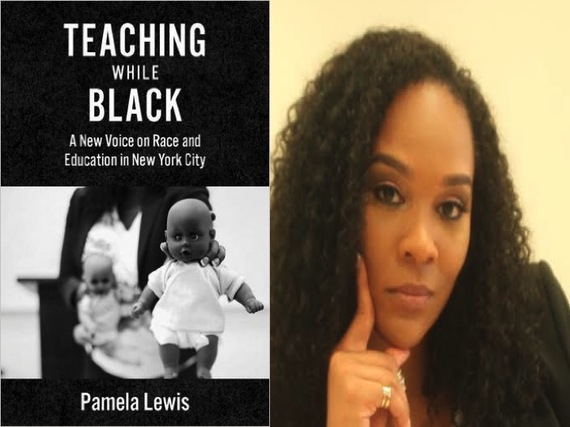 Ms. Lewis is accurate when she starts by stating that this story is a "love story." The totality of this story takes us across a journey from the streets of the Bronx, to Fordham University, to the New York Teaching Fellows and finally into her own classroom. I found her narrative to be told in such a beautiful way that I sometimes wanted her to make the narrative match the grittiness and difficulty of the struggle. That Ms. Lewis presents this story, a story of struggling through college as a woman of color, coming from the projects of the Bronx and being in a teaching program with very few persons of color, as a love story speaks to her maturity not just as an educator but as a writer as well.
In the first chapter of the book, she describes her self as "an educated sister from the hood" and she never wavers from that narrative. Her account is, as Gilberto Conchas describes, "one part streetsmarts and one part booksmarts." Her combination of street and academia is what makes her such an effective educator, and this a must read tome. Her ability to fluidly transition and code switch between the narratives of students and faculty is of critical importance. Most significantly, what makes her streetsmarts critical to her success is how she is able to swiftly draw conclusions about her students that most young educators her age simply are not able to conclude because of their age or lack of experience. Her awareness of the lived experiences of her students adds years of experience to her resume and highlights a blind spot that many educators never reach.
Those of us in higher education wish we could teach what Ms. Lewis intuitively knows about her students, because as she says "I must admit that my kids "got me" more than they got their other teachers because I was them…that is if they didn't get caught up in the realities of 'hood living." Being able to understand the cultural experiences and personal narratives of students of color in urban environments is not something that is easily ingested by many students in teacher training programs. Many young, would-be teachers feel as if they are already "down" simply by being familiar with a particular pop or hip-hop artist, current film, or speaking the latest urban vernacular. While those things are important, and are entry points into learning about urban students cultural background and lived experiences, they are just that, an entry point. Too many educators, both veteran as well as novice, end with being comfortable using students vernacular or knowing the latest musical artist. Ms. Lewis starts there and zooms past that marker with ease.
While Ms. Lewis highlights that her story is a love story, she doesn't shy away from the struggles of being a pre-service and in-service teacher. Her articulation of the challenges she had with professors while in college resonates to those doing work focusing on culture and diversity, particularly focusing on microaggressions. She was fortunate enough to find a professor who gave voice to her negative experiences, and in many ways gave her hope. Her ability to reach out for assistance and to go to another professor, one who is a white male, speaks to her deeper understanding that not everyone who is of the same race, or gender, shares the same experiences. Dr. Mark Naison, a Professor of African and African-American studies at Fordham University, eloquently describes Ms. Lewis' circumstance as "aversive racism." His articulation led her to see a bigger picture, many young future educators simply do not see. She goes on to state that because of her problematic collegiate experience she "realized that the entire public school system was an aversively racist institution" meaning that students of color in urban school districts across the country are not overtly denied rights, but rather are covertly denied access and opportunity based on where they live.
When Ms. Lewis describes her first time entering her own school classroom and meeting her students, you can see how this is a love story. Many fear urban classrooms full of Black and Brown students, and in her case Special Education students, but she ran towards them. Many see "these students" as deficits; Ms. Lewis saw their potential and abilities. As she succinctly articulates about one of her most challenging students, all he needed was "love and respect." Too few teachers, no matter their color, age or experience level enter their classrooms with this type of reverence, or humility. There is ample room for classroom management to include love, trust and respect.
This book, Teaching While Black: A New Voice on Race and Education in New York City, highlights relationships not just between Ms. Lewis and her students, but also her colleagues, most of whom are significantly older. Her descriptions of the culture of the school are some of the most well written prose concerning this issue. Her juxtaposition of understanding the landscape of public education as an entry-level non-tenured teacher is spot on. Ms. Lewis seeing the totality of the situation, not in an exclusively negative light, like many teachers who end up leaving the profession, but rather as a challenge, speaks to her urban grit and resilience. She is extremely open to being mentored by her colleagues and has a wonderful relationship with her Principal. However, she is also pragmatic and authentic when it comes to the multitude of inequities and ineptitude that is taking place at the school site level to her students, and in the school.
Ms. Lewis, in this must read tome, highlights how all people are not one identity. She speaks to the intersectionality of her neighborhood, her gender, her race and her educational level in a way that is much needed in the discourse surrounding public education. Here is hoping that educators, academics as well as policymakers all learn from her experiences navigating urban public schools in New York City.
— This feed and its contents are the property of The Huffington Post, and use is subject to our terms. It may be used for personal consumption, but may not be distributed on a website.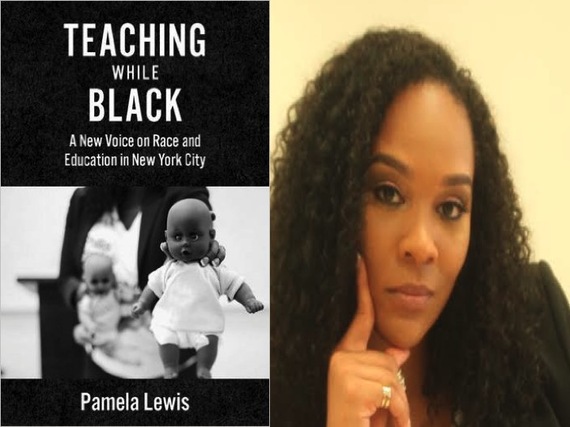 Source: Black Voices Huffington Post
Link: Review of <i>Teaching While Black: A New Voice on Race and Education in New York City</i> by Pamela Lewis