As part of its ongoing commitment to celebrate diversity and inclusion, Cañada College will host an important conversation with renowned speaker, author and Harvard scholar, Dr. Cornel West on Thursday, January 28, 2021 at 4 p.m. PST via Zoom. Event registration is required. Please click the link below.
Register here: https://tinyurl.com/DrWestJan28
This event is co-sponsored by the WRCBAA.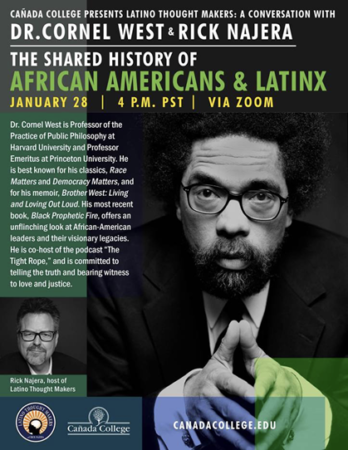 Source: Cañada College
Link: A Conversation with Dr. Cornel West & Rick Najera: The Shared History of African Americans & Latinx