My dad loves clothes, loves them. Though you'll probably never hear him proclaim this himself. I can remember spending Saturday mornings with him, getting haircuts and running errands. At some point, we would always find ourselves in a department store. Whether it be a Marshals, Carsons or Macys. I would always get excited, thinking that I'd be walking out with a ton of new clothes, shoes and whatever else I could guilt my father into buying me. When in reality half of the time I would just follow him around the store and watch him shop. Not to say my Dad didn't spoil me from time to time, because he did. In actuality I still enjoyed these Saturday mornings, even if I didn't get anything at all. Plus, as a child, I was more interested in video games/toys more than anything. What I was wearing was my last concern – oh how times have changed!
My dad never throws anything way. I would bet that every clothing item that my father has ever loved and cherished during his lifetime, he still owns. Growing up, our house was filled with nothing but his clothes. You could go into any closet in our house (including mine) and find at least ten things that belong to my Dad. There are even weaved chests in our house filled with them. House guests would come and see these furniture pieces and think they're merely for decoration and ambience, when in actuality they were used for more storage space. So naturally as I got older and was beginning to find my own sense of style, I would rummage through his collection. I would "borrow" running suits, jackets, jeans, crew necks, polos, and whatever else I could squeeze into. This drove my father insane! Our house quickly turned into a battle ground over lost/forgotten clothing items. I can't even tell you how many times I've walked out of the house and into an interrogation scene. Is that my shirt? Are those my pants? Where did you find that jogging suit?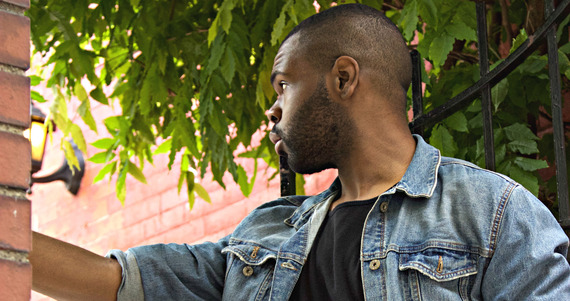 My father and I haven't always seen eye to eye and, for the longest time, I couldn't understand why it bothered him so much when I wore his old clothes. Yet, as I got older and looked back on the situation, I started to get it. These clothes held a special meaning, they've traveled with him from when he was my age until now. Out of all of the clothes that I borrowed, there's one item that I managed to hold onto – his old denim jacket. I left home with that jacket and moved across the country. Who would have thought, so much could be taken away from an old tattered denim jacket?
I Am Strong
So many times I wake up and don't even want to get out of bed. I think about how hard the day before was and how this new day will be just as bad, if not worst. I find solitude in knowing that my dad probably felt the same way when he was my age. I look at him now and see that he has gotten through it, and just like him I can too. Wearing his jacket reminds me that I'm standing on his shoulders as well as the men who came before him. The same men who were strong and fought to get what they wanted out of this world. Knowing this allows me to get up and face each day with a fierce attitude and humility.
My Dad is Human Too
The few times I've let my anger get the best of me has been because of an argument that me and my Dad have had, or something that was said. Like most parent and child dynamics, we fight. I have battled with forgiving him, and have even tried to move on just by ignoring it. Wearing this jacket has helped me realize that my Dad is human too. Like me, he has wants and needs. I imagine him walking into a store, years ago and seeing this jacket. Like him, I've done something as equally mundane. I can't continue to fault him for all of the mistakes that he has made. We're both human, and we all fall short sometime.

Show Up and Run The Race
This denim jacket has a ton of 'character'. Both pockets have holes in them. There is a button that I constantly have to resew back on, and throughout the jacket there are spots more faded than others. Yet, I continue to wear it. Day in and day out, you hear the sob stories of why someone didn't do this or why that wasn't accomplished. These same excuses ultimately aid in us falling short of our potential. You still have to show up and run the race. Wearing this jacket has proven that not everything is going to be neat, pretty, and secure but still, we have to finish the race. I'll still have to run when things are ripped, torn, ugly and unstable. I will still show up, even if the person next to me is wearing a perfectly brand new jacket, with no tears, no holes, no rips, NO CHARACTER! Showing up is just half of it, we still have to run on.
It'll Get Better
When I look back to my childhood, and growing up in general, I don't remember seeing my dad wearing this jacket at all. I can remember him wearing an all-black leather jacket. A really, really, really, nice jacket – Not really my style, but it works for him. Realizing that he used to wear this denim jacket when he was young, and as he got older, was able to buy a fairly expensive Leather jacket, shows me that things will get better. If I can learn to appreciate what I have now, and hold out for the future, there will be better things to come.
Thanks Pops.
Brent is also the host of WERK Podcast, Listen here.
Connect with Brent on Twitter
— This feed and its contents are the property of The Huffington Post, and use is subject to our terms. It may be used for personal consumption, but may not be distributed on a website.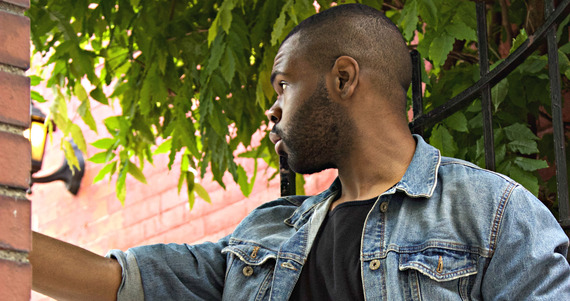 Source: Black Voices Huffington Post
Link: What I Learned From Wearing My Dad's Old Denim Jacket