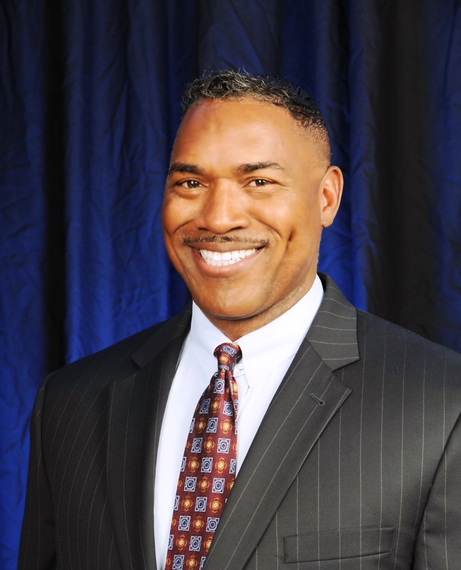 Southern California's Coachella Valley Unified School District (CVUSD) is one of the poorest school districts in the United States, with most families living below the poverty line. As journalist David Nazar stated, "Eastern Coachella Valley has a lot of poverty comparable to some Appalachian mountain communities, Native American reservations in South Dakota, even some Texas border towns." As is the case with many high poverty districts, the quality of public education, specifically access to technology, can be affected. Enter CVUSD Superintendent Darryl Adams. Many students did not have access to the Internet until Adams implemented a program known as WiFi on Wheels, which has situated Internet hotspots throughout the valley. To accomplish this, he took 100 buses used for CVUSD schools, placed wi-fi routers in them, and parked them in neighborhoods so district kids could have Web access. The routers are powered by solar panels installed on top of the buses. Adams said, "we need to take away the digital divide because equity and access are the crux of it all. Technology is changing education. It is allowing us to be more effective and efficient in problem solving, and it is helping students be more collaborative and improve their critical thinking." He believes that technology can empower students. Since Adams has taken the superintendent role, the district's graduation rate has improved from 70% to 80%.
CVUSD is so distinct that it received public acknowledgment from President Obama. Adams, who calls himself the Rock and Roll Superintendent, comes from the music industry and is known to create music with positive messages. This positivity is infectious and it is a great example of how an optimistic attitude can make an impact. He said, "many people have two or three passions in life. My passions are music and service to others as a superintendent." Adams added, "if I can help my students find their passion, then they will never have to work a day in their lives." His creative background allows him to be innovative in his roll as superintendent. He and his team are truly doing amazing things; they have the determination to make a difference and never take no as an answer when it comes to what is beneficial for the children in their district.
Through Measure X, the 21st Century Technology and Learning Initiative, CVUSD was the first school district to provide iPads to all of its students. Adams lobbied the Federal Communications Commission for this, and he is even working on having the school district serve as its own Internet provider.
Adams said that he and his team "look at barriers as challenges and opportunities. There is always a solution and an answer, and we collaborate and work together to find those answers and solutions that are going to get us to were we need to go." He got emotional when he spoke about how CVUSD families struggle, as many do not want their kids to endure the hardships they went though. Adams is committed to breaking the cycle that these families are in, and that is why he raises expectations for kids in his district. He has his students undergo the A-G curriculum, which means they will be ready for California's four-year colleges. CVUSD has students training for certain professions such as engineering, science, and athletics as early as middle school. Adams said, "when it's relevant to the students, it's not as hard and they love it." His school district even has an aviation academy where students can learn how to fly planes and an environmental sciences health academy. The district tries to touch every career a student could imagine. Adams does not want his district to have traditional desks in the classroom that people from his generation had. Instead, he wants to see beanbags, tables and lab areas, a setting one would more likely see in a Starbucks instead of a classroom. His district has so many obstacles that he and his team are willing to try anything to make a difference.
Adams has returned to the White House about six or seven times since he was publicly acknowledged by the president because of what CVUSD is doing to transform the education system. His school district wants to be part of the Maker Space Initiative to help continue to foster young innovators. The superintendent with a passion for music said that if CVUSD can do all these amazing things, school districts that are better off have no excuse for failing to do the same.
— This feed and its contents are the property of The Huffington Post, and use is subject to our terms. It may be used for personal consumption, but may not be distributed on a website.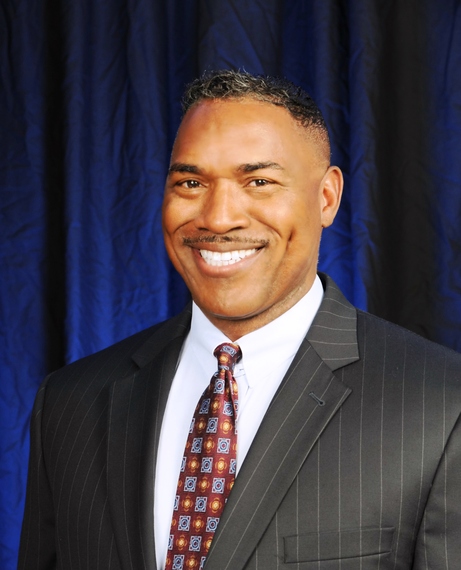 Source: Black Voices Huffington Post
Link: The Rock and Roll Superintendent Making a Difference