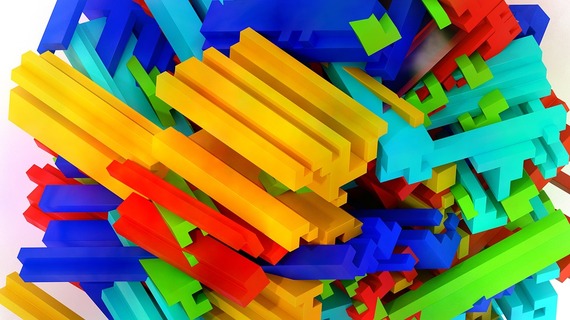 Pablo Picasso, in one of his more famous quotes said "Every child is an artist, the problem is staying an artist when you grow up."
But Picasso did not envision a future where tech and coding would be so prevalent and important. A large number of these types of jobs require computer science skills in equal part to arts. In these jobs you can stay as an artist, using technology as your canvas and Javascript, Python, and other computer languages as your paint. It is a medium that Picasso never envisioned, and it is allowing practical, tech-tistic innovations previously unknown. Without creativity, technology would not be usable.
In our previous blog post,we wrote about STEAM learning (science, technology, engineering, arts and math, which was previously STEM), and how STEAM initiatives are widely accepted as building the skills of the future.
STEAM skills will be necessary for a large number of the jobs in the coming years, even in jobs that have historically been non-technical. The US Department of education reports that the number of STEM jobs in the United States will grow by 14% from 2010 to 2020, growth that the Bureau of Labor Statistics terms as "much faster" than the national average of 5-8% across all job sectors.
This means that a lot of future jobs will need to be filled with a workforce that is educated in STEAM. These employees with need to have both technical and artistic skills.
These STEAM careers that combine technical and art skills are already all around us! Brands like Nike,Samsung and Google commission programmers to create marketing publicity installations.
Molmol Kuo is an artist who worked with code to create a three dimensional illuminated map installation for Nike. This structure visualized thousands of people's Nike+ runs around New York, London and Tokyo.
Kuo also used creativity and code to make another marketing tool for Nike called Paint With Your Feet. The software used data from participants' runs, including speed, consistency and running style, as "paint," and was printed onto a physical canvas as user generated artwork, making their run artistic code.
Samsung similarly used coded art installations to market its products, including the launch of its Galaxy S6 Edge this past spring.
Samsung phones were coded to function as pieces in an "instrument" that was used in a press concert by Little Dragon, a popular electronica band from Sweden.
Luisa Pereira, self-described creative technologist, worked on this project. Pereira was originally a programmer who loved the tech world, but wanted more of a traditional arts component in her job. She decided to develop her career into what she describes as "creative technologist." Pereira has worked on a variety of installations, one of the most notable being Strings, for Google. This structure that was showcased at Google headquarters in California, was a giant stringed musical structure that people could walk into.
Pereira is also a teacher of computer science. "There is always a magical moment when they realize that they can make their own technology," she says of her students. "There is always an element of creativity when you are working at solving any problem."
Our own User Interface Designer here at Vidcode, Leandra Tejedor, uses creativity to code and design the Vidcode site. The biggest challenge for her was how to figure out how to create an intuitive coding environment for users who have never coded before. "How do we balance good design with functionality and making sure it is intuitive, how [do we] create this live coding environment."
Innovation comes from new ideas, which spurn new companies, and products.
One of these products is Dance Watch, an app created by software engineer Catherine Elder. The app,easily installed on any android watch and phone, actually incorporates human movement as code; a user wearing their programmed watch has only to do a dance move from a popular song (as long as it is recognized on the app), such as jamming out and doing the hand wave from Beyonce's "Single Ladies". As you are bopping and grooving, the app inputs the movement as code and your Spotify starts playing the Beyonce hit.
The app was both coded into existence, and uses the human coding input to run. "Creativity helps you find real-world applications [to coding,]" says Elder, who also says that "Single Ladies" is her favorite song on the app.
Innovation and start-up companies are by definition creative pursuits, and start-ups are a major driver of the economy, as well as a major driver of innovation.
In an interview with McKinsey, Kiran Prasad, VP of engineering at Linkedin said , "It's definitely a balance of art and science, and probably more art than science," in response to the question "What big shifts do you foresee as data and technology start to change the landscape of talent management?"
There are countless jobs and industries that use coding and computer science, and these are all creative in different ways. Some are creative in the way art is, some are creative through their problem solving, and many are creative in other ways. These careers allow room for the child artist we all once were, and put it to practical use as adults.
— This feed and its contents are the property of The Huffington Post, and use is subject to our terms. It may be used for personal consumption, but may not be distributed on a website.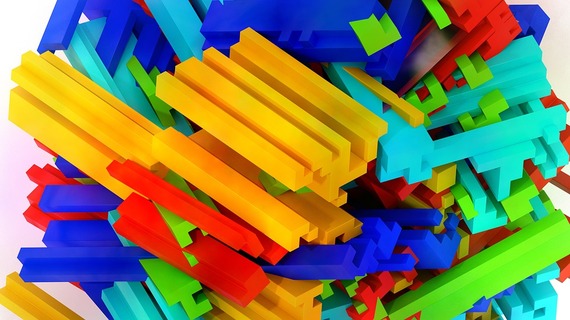 Source: Black Voices Huffington Post
Link: Picasso Was Wrong: How coding is leading the future of arts related careers