Western Region Council
on Black American Affairs
Message from the President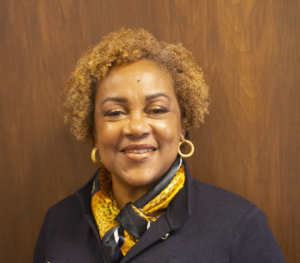 I am honored to be President of the Western Region Council on Black American Affairs (WRCBAA) at this unprecedented time in history. With the COVID-19 pandemic, the televised brutal murder of George Floyd by a police officer, and a Presidential election in three months, public attention is again focused on the anti-black racism that continues to exist in this country. This moment in time has sparked a movement. The WRCBAA must be a part of that movement!
Recently, John Lewis, the great civil rights activist who is best known for his legendary, empowering, impactful work in Selma, made his transition to the ancestors. At Selma, Lewis committed his life to decades of focused service and was part of a movement. President Obama said John Lewis knew the march is not yet over, the race is not yet won. We are continuing the movement he started. We must recognize we are continuing his work for equality. This moment in time in our country, right now in 2020, this is our Selma, this is the time for our movement.
It is only through our advocacy that we can continue to affect change in the lives of African Americans throughout the region and the nation. We must focus on facilitating meaningful change that creates educational institutions that have equity. When equity is the central theme of all practices our schools and communities will be transformed.
WRBCAA is committed to sustaining the movement long after the pandemic is over and long after the horrible images of George Floyd's murder begin to fade. Our mission is clear. It is more important now than ever that we have a collaborative network. The goal of the WRCBAA newsletter is to keep the nation abreast of our activities throughout our region. Now more than ever leadership for the pursuit of equity and social justice for black people is a mandate for our existence as an organization.
"Nothing can stop the power of a committed and determined people to make a difference"  – John Lewis
Dr. Stacy Thompson, President                                                                                                                                                  Western Region Council on Black American Affairs
 LATTC Rentry Symposium
"Enhancing & Advancing Community College Reentry Student Leadership 2020 And Beyond"    November 17-18, 2020
9:00am – 12:30pm
WRCBAA Spring Conference
February 5-6, 2021
9:00am – 3:00pm
What's Happening in the Western Region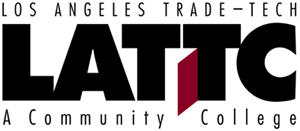 The LATTC Reentry Symposium  is scheduled for November 17th and 18th, 2020. The theme of the symposium is Enhancing and Advancing Community College Reentry Student Leadership 2020 and Beyond. 
You may register for the event at https://bit.ly/304GNUd
The WRCBAA Spring Conference is scheduled for February 5-6, 2021. The conference theme is Black Lives, Black Minds, Black Scholars: Creating Sustainable Change Together.
Please visit wrcbaa-ncbaa.org for more information.
Women of the Black Panther Party is an art installation honoring The Black
Panther Party and the women that made it possible. The installation will be a 2000 sq ft public mural. 
To learn more and donate please visit www.wbppmural.com
For quick questions text 6463067175
On March 4, 2020 SCCBAA held its spring Conference entitled, "Lead, Collaborate, Inspire" on the Los Angeles Trade-Technical College campus. The professional development event was attended by 150 students, faculty, and professionals from the Los Angeles region. The following workshops were offered to attendees: (1) Re-entry Student Panel: Prison to College Pathway, (2) Finding Your Way: The Benefits of Professional Coaching to Achieving Your Goals, and (3) Your Network is Your Net worth. The keynote speaker was Kevin Powell. As one of the most respected and celebrated political, cultural, literary, and hip-hop voices in America today, Mr. Powell encouraged and empowered attendees to strive for their goals and aspirations with guided intentionality.
Chabot College Establishes the Black Excellence Collective
President's Task Force for Black Student Achievement
The President's Task Force is a result of  President Sperling's "Race Matters" Town Hall, an open letter to Chabot from Umoja student leaders, and the Racial Justice and Equity Statement to Chabot College Administrative Leadership and Community from a collective group of education associations, learning communities, and programs that support Black students. 
The Black Excellence Collective (BEC) 10×10 Village Teams 
The BEC 10 by 10 village teams were created to address the statistically proven low success rates of black students. The BEC Village Team is modeled on the Igbo and Yoruba proverb "It takes a village to raise a child." The proverb reflects the emphasis African cultures place on family and community and the impact individuals and groups outside the family have in the development of the whole person.
There are approximately 2,000 Black students at Chabot who will be divided into ten Village groups with 200 students in each group. Each BEC Village consists of a minimum of 10 volunteer members including:
● Director/Coordinator/Administrator (1)
● Counseling Faculty (1)
● Academic Instructors (2)
● Classified Professionals (2)
● Students (2)
● Allies (2)
Each team is focused on increasing impact in areas of interest identified by Black students, classified professionals, faculty and administrators. Village Subject Areas will include:
1. On-boarding (Welcome & Orientation)
2. Academic Support & Retention (Tutoring)
3. Health & Well being (Mental Health)
4. Community & Campus Safety & Relations
5. Financial Literacy Workshops, Coaching, and related Basic Need Supports (Sparkpoint)
6. Black Culture Resource Center
7. Graduation (Certificate & Degree Completion, Career Transition)
8. Professional Development (Social Justice & Equity)
9. Faculty Diversity (EEOC)
10. Data & Research
The task force will meet monthly and all meetings are open to the college community. The task force will share information about the progress of the students in each of the ten communities, as well as receive updates from each of the ten areas of interest. There will also be time to take suggestions from the general audience regarding new ideas to improve the academic and social learning experience of Black students at Chabot College. The first cohort is scheduled to begin this fall in collaboration with the Guided Pathways teams.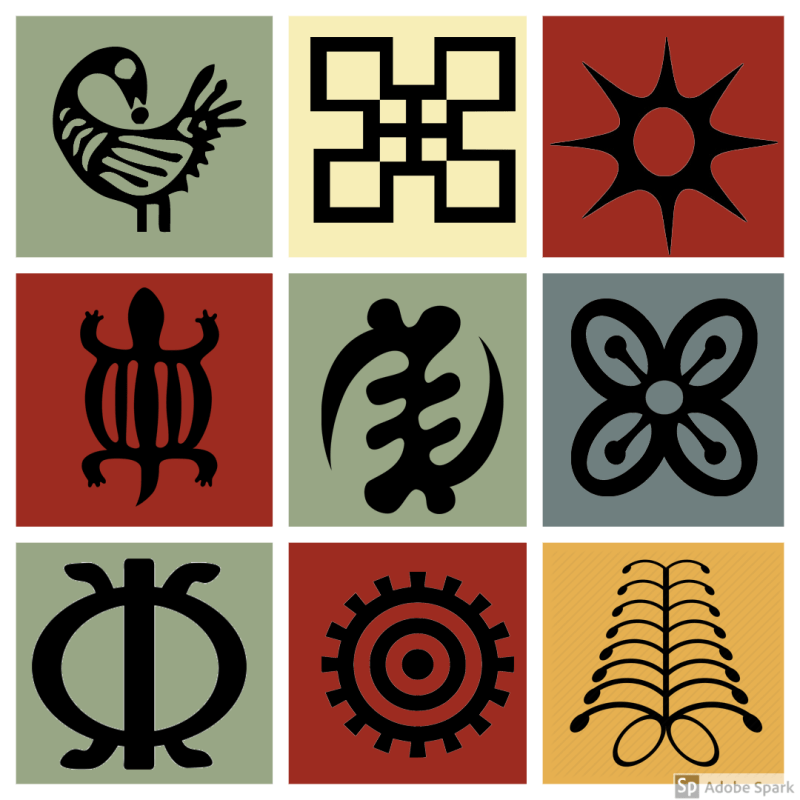 The Peralta College District reports the following activities and events in their area. You may view the corresponding videos by clicking on the links below:
On June 4, 2020, Peralta Colleges  held a Town Hall on Racial Literacy and Critical Consciousness. 
On June 23, 2020, the Peralta Community College District held a Community Forum regarding Race, Security and Policing. 
On July 16, 2020, Peralta College District Chancellor Stanback Stroud and Trustee Brown were panelists for the Community College League of California (CCLC) Trustee Webinar:  "Black Lives Matter in Education Town Hall". The panelists included: 
Regina Stanback Stroud, Former Chancellor, Peralta CCD
Meredith E. Brown, Trustee, Peralta CCD / Partner, AALRR
Edward Bush, President, Cosumnes River College / Vice President, A2MEND
Pamela Haynes, Trustee, Los Rios CCD / Vice President, CCC Board of Governors / Vice President, Calbright Board of Trustees
Mayra Cruz, Trustee, San Jose-Evergreen CCD
Lasana Hotep, Director, Equity, Inclusion and Belonging, UC Berkeley (Moderator) 
On July 25, 2020, the Peralta Association of African American Affairs (PAAA) held their 12th Annual (1st Virtual) African and African American Graduation Ceremony.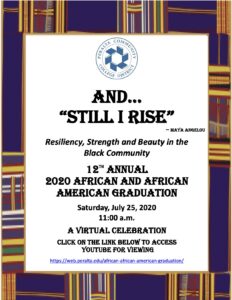 Recently, Chancellor Regina Standback Stroud resigned as Chancellor of the Peralta Community College District. Prior to her resignation, PAAAA presented the Peralta Board of Trustees with a resolution  in support of Dr. Regina Standback Stroud.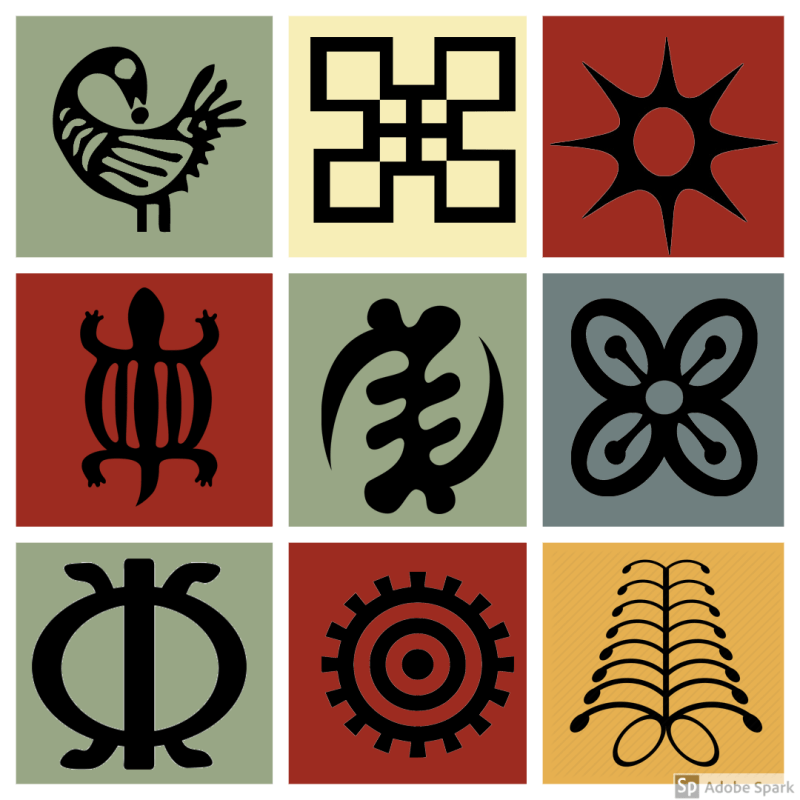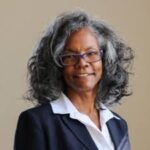 On July 28, 2020, the Board of Trustees of the Peralta Community College District (PCCD) unanimously voted to confirm the appointment of Dr. Carla Walter as the Acting Chancellor of the district.  Dr. Walter, who most recently served as the Vice Chancellor of Finance and Administration at the District, officially started on July 18, 2020.
Dr. Carla Walter brings over 20 years of exemplary leadership expertise to Peralta Community College District. Dr. Walter's experience includes holding positions of tenured associate professor in business and president of the faculty senate at Missouri Southern State University, and associate professor, in the School of Management, at California Lutheran University. She respects and appreciates the value of participatory governance and shared responsibility, having appreciative inquiry as the cornerstone of her methodology and compassion underlying her approach.
Dr. David M. Johnson was named President of  Merritt College in December 2019 after joining the administrative team in January 2019 as Vice President of Instruction. He comes to Merritt from Las Positas College in Livermore, CA, where he served as Interim Vice President of Academic Services. In that position, he was responsible for enrollment management, academic compliance, budget supervision, and overall instructional support for 120 degree, transfer, and certificate programs. He also worked closely with the faculty, staff, and administration to ensure that the institution's accreditation standards were aligned with state initiatives.
Prior to assuming his role as President of Merritt College, Dr. Johnson spent more than seven years as an administrator at Cañada College in Redwood City, serving as the Dean of Humanities and Social Sciences and Interim Vice President of Instruction.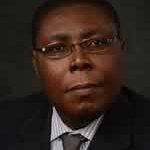 Dr. Charles Nwankwo was appointed President of Clovis Community College in February 2020. Prior to his appointment, Dr. Nwankwo served as the Interim Vice President of Adminstrative Services and most recently as the Vice President of Technology and Business Partnerships at Chandler Gilbert Community College (CGCC), a member college of the Maricopa Community College District (MCCD). He also has 20 years of teaching experience as an adjunct instructor at various community colleges.
Dr. Nwankwo holds a Ph.D. in Education Administration with an emphasis in Community College Leadership from The University of Texas at Austin, a Master of Science Degree in Environmental Science and a Bachelor of Science in Environmental Biology from the University of Houston-Clear Lake, Houston, Texas.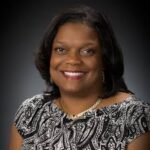 Earlier this summer, the Clark College Board of Trustees voted unanimously to offer the position of President to Dr. Karin Edwards, who brings 36 years of community college experience.
Located in Vancouver, Washington, Clark is the oldest and largest institution of higher education enrolling 7500 students in the Southwest Washington area.  Dr. Edwards is the first female of color to serve as college President in  Clark's 87 year history. She joins six other African American presidents in the Washington Community and Technical Colleges System.
Prior to assuming the presidency at Clark, Dr. Edwards served as President of the Cascade Campus of Portland Community College where she provided leadership to the Portland Chapter of the Council on Black American Affairs (PCBAA), and served on the WRCBAA board.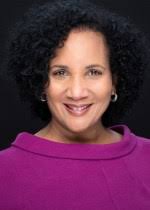 Dr. Denise Richardson was appointed Acting Vice President of Instruction at Merritt College effective March 2, 2020. She is an experienced community college educator dedicated to maximizing student success and improving institutional effectiveness in support of the diverse and extraordinary students served by the Peralta Community College District. Dr. Richardson comes to Merritt from Laney College where she worked as the Dean of Math and Sciences since August 2013. In addition to her role as dean, Denise was the Accreditation Liaison Officer for Laney College for two years, leading the report-writing efforts for two follow-up reports and the 2018 Midterm Report.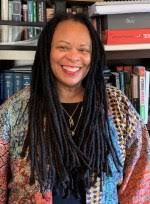 Dr. Chriss Warren Foster was named Interim Dean of Liberal Arts and Social Sciences in December 2019. She previously served as a professor of English, Rhetoric, and Psychology and holds the following degrees: Master of Arts degree – English literature with Rhetoric and Composition emphases; Counseling Psychology with completion of practicum for Marriage and Family Therapist licensing; and, Education. She also holds two Doctoral degrees: Educational Leadership and Doctor of Philosophy in Psychology with an emphasis in Phenomenology, and a certificate in Rhetoric and Composition and Teaching Reading at the Post-Secondary Level.
Dr. Joya Chavarin is the new interim Dean of Math, Science, Business, and Applied Technology at Berkeley City College. Dr. Chavarin was the former Director of Workforce Development at the YMCA of the East Bay, overseeing twenty-one program sites across four counties in CA.  Projects include directing the development of a high-quality teacher preparation workforce, including the SEIU Head Start Apprenticeship and Early Educator Youth Apprenticeship programs. Dr. Chavarin holds a Doctor of Education (Ed.D.) and Master of Arts in Education (M.Ed.) with a focus in Educational Leadership from Mills College; Masters of Arts in Education with a focus in Early Childhood from CSU Monterey Bay; and a BA in American Studies, Concentration in Maternal and Child Public Health from the University of California at Berkeley.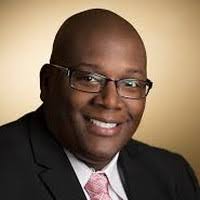 Dr. Shalamon Duke is College of Alameda's new Dean of Special Programs and Grants. Dr. Duke has been involved in education for over 15 years as  a community college administrator and received a doctorate degree from the University of Southern California in Educational Leadership, master's degree from San Diego State University in Rehabilitation Counseling, and bachelor's from Grambling State University in English.  Dr. Duke also holds a certificate in Rehabilitation Engineering. He is a co-founder of African American Male Education Network and Development (A2MEND).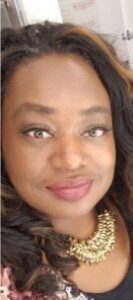 On March 2, 2020, Doris Hankins began her new role as Director of Student Activities and Campus Life at Merritt College. Mrs. Hankins is a Merritt College alumnus and has worked at Merritt College for almost 20 years holding a wide variety of positions including: Sr. Clerical Assistant to the President, Staff Assistant to the Vice President of Instruction,  Interim Curriculum Specialist and Interim Program Manager for CAFYES (Cooperating Agencies Foster Youth Educational Support).  Mrs. Hankins has completed an Associates of Art degree in Liberal Arts, an Associates of Science degree in Social and Behavioral Science, and a Certificate of Achievement in Child Development from Merritt College. She also received her Bachelor of Arts Degree in Organizational Management from Ashford University and a Master of Arts Degree in Business Communications from Jones International University.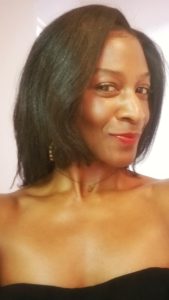 Zeraka Mitchell has taught as an adjunct instructor at Chabot College since 2016. Most recently, however, Zeraka stepped into the full-time role as one of the new, Instructional Technology Specialists at Chabot. She is committed to the field of education and understands the transformative power of education when it is equitable and accessible to all those who seek higher learning.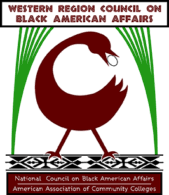 The Western Region Newsletter is published twice a year.  We invite you to send articles, updates, photos, and other items of interest to Dr. Tasha Smith, Vice President of Public Relations/Marketing:
tasha.smith@solano.edu
Articles must be sent electronically in a Microsoft Word or .doc document. Photos must be sent in a .jpg, .png or .tif format at 300 dpi.
Please do not send PDF documents.
The deadline to submit material for the Spring 2021 WRCBAA newsletter is  February 26, 2021.
Dr. Tasha Smith, Editor/VP of Marketing & Public Relations

Mr. Eric Garner, VP of Technology