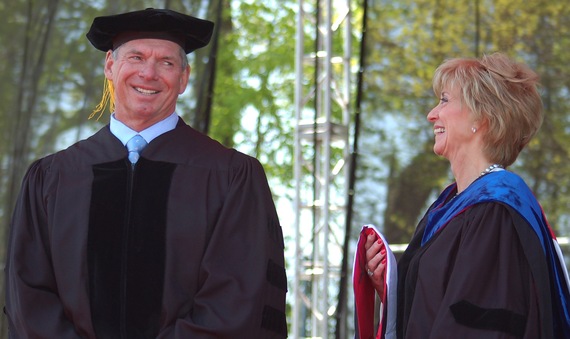 This year marks 50 years since my high school graduation. I can't believe it either.
I was excited to be starting college, though I was also in a hurry to finish. I was a newlywed, and my husband and I were so eager to start our "real life," I took extra classes so I could graduate in three years instead of four. At the age of 20, I was done with school!
Turns out, my education was just beginning.
I learn something new every day.
I have been blessed with great teachers — aside from those in the classroom, my parents, my colleagues, even my grandchildren have delivered invaluable lessons.
The best advice I could give this year's graduating seniors is to keep looking for teachers even after they have their diploma in hand. Good teachers are everywhere.
Each semester, I go back to college myself.
I host a series at Sacred Heart University focused on women in leadership. I have the pleasure and privilege of interviewing executives and role models about the paths that took them to the top. My goal in this series is to help people, especially college-age women, learn about how successful female leaders forged their way forward. What challenges did they face? What sacrifices did they make? How do they fit all the demands of career, family, and personal time into their days?
This semester, my guest is the Honorable Elaine Chao, who served as U.S. Secretary of Labor under President George W. Bush. A true trailblazer, she is the first woman of Asian descent to serve in a President's Cabinet.
Talk about overcoming obstacles: Secretary Chao was an immigrant who spoke no English when she arrived in America at 8 years old. She built a career as a banking executive, then served as President and CEO of United Way of America and director of the Peace Corps before being appointed to the Cabinet. The series looks at all avenues for leadership, in the private, public and nonprofit sectors. Secretary Chao stands out for having done all three.
I may be in the front of the room during these sessions but I consider myself just as much of a student as everyone else.
One thing I've learned in the two years since launching this program — everyone at the top started at the bottom. They all took risks, worked hard, and overcame obstacles to climb their way up. Another lesson — no one achieves anything alone. We all have mentors and bosses who took a chance on us, let us learn from our mistakes, or gave us a little wind beneath our wings at some point along the way.
One more thing I have learned — I don't have all the answers. But it's a privilege to be able to ask the questions.
With the whole of human knowledge at our fingertips, with Google and Siri able to answer seemingly any query we have, perhaps this sort of live Q&A seems antiquated. But I find the most enduring connections don't require wifi.
My advice to this year's graduating seniors is the same as I'd give to a certain 17-year-old who received her diploma 50 years ago.
Never lose your curiosity.
Listen to someone whose life experience is different from your own.
Explore something new. Libraries, universities like Sacred Heart, and civic centers have calendars filled with events the public is welcome to attend.
You will learn something — about the world and about yourself. No pop quizzes or papers required.
— This feed and its contents are the property of The Huffington Post, and use is subject to our terms. It may be used for personal consumption, but may not be distributed on a website.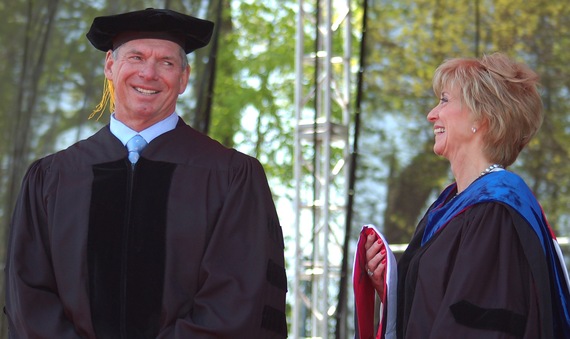 Source: Black Voices Huffington Post
Link: Education Doesn't End with Graduation