"My eldest son Aidan is an intellectually vibrant and curious young man. He is a big picture thinker. He even inspired me to take him and my other sons on a recent four month journey through Europe and the Middle East."-Joe Flanigan
Aidan in Petra, Jordon December 2015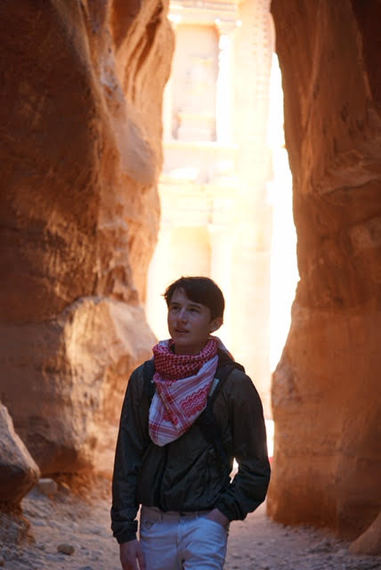 In addition to the 12 Steps To Achieve a 4.0 GPA (http://m.huffpost.co​m/us/entry/8274972), there are countless ways, methods, and tips from straight A students to enhance academic success. Wisdom is about being learning from others and apply their advice & counsel into our day-to-day hands-on activities. One of our outstanding students from elite tutoring program- Malibu A Plus Tutor is 10th grader Aidan Flanigan (15).
In my first session with him for SSAT(Secondary School Admission Test) Prep. I was able to discern his ability to articulate and eloquently express his ideas effortlessly. He is a world citizen and has a passion for for U.S. and global issues affecting him and his generation. Reading empowers students to become effective communicators. Within the first 22 minutes, Aidan's reading rate went above the national average to college level (above 500 words per minute). Aidan was fascinated by effective reading strategies taught in The White House and endorsed by 3 U.S. Presidents, John F. Kennedy, Richard Nixon, and Jimmy Carter. Later I discovered Aidan had achieved straight A's in his most recent semester. I was curious to find out the key to his success.
He is very kind and generous to share with us his 3 top tips to get straight As in school:
1. FOCUS
Focused attention can take you very far when it comes to learning. Aidan mentioned that focusing in one task at a time is the key. Having a clear focus on what's most important and getting it done in a timely manner. Aidan 's focus can allow him to get a month's worth of school work done in one week.
2. TAKE BREAKS
It is important to take breaks and reward yourself. Aidan believes in working diligently and taking breaks when it is necessary and recharge your batteries with a great powernap. Taking too much academic work at once without breaks can be detrimental and that's why Aidan takes regular breaks.
3. TAKE ACTION
Avoiding procrastination makes things even more complicated at school. Taking action is what would make a difference. In our interview, Aidan made a reference of Benjamin Franklin's quote "Never leave that till tomorrow which you can do today ". Aidan has become a master of taking action now. This habit has created many opportunities for him and he plans to be and graduate with highest school's honors roll
BIO
Aidan Flanigan is currently in 10th Grade at the age of 15. He is the eldest of 3 boys and is committed to set a good example for his two younger brothers, Truman & Fergus. His parents Joe Flanigan & Katherine Kousi are dedicated to his success in school and life. His hobbies are playing soccer & tennis. One of his future aspirations is to become President of The United States of America.
— This feed and its contents are the property of The Huffington Post, and use is subject to our terms. It may be used for personal consumption, but may not be distributed on a website.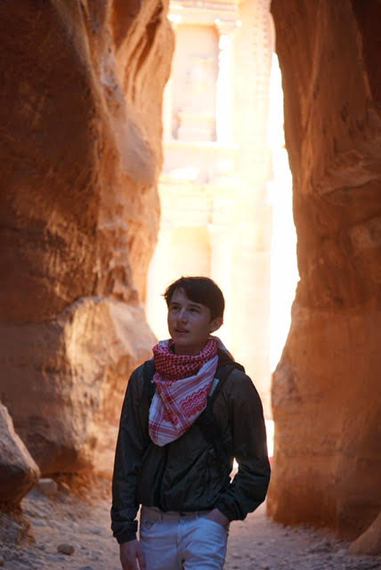 Source: Black Voices Huffington Post
Link: Aidan Flanigan's Top 3 Tips To Achieve Straight As